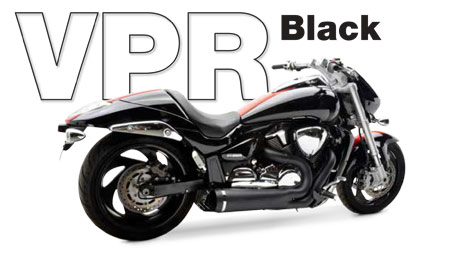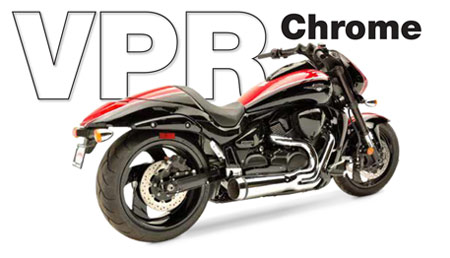 New VPR Exhausts for Suzuki M109R
HardKrome's newest exhaust for Suzuki M109R's.The VPR is our hi-performance exhaust system that will unleash all of the power that is hiding in your M109R. It is a completely re-designed pipe, shorter than the Velocity Pro. This is the best sounding and the quickest revving pipe made for the M109R.
Available in either chrome or black ceramic finishes.
461-6055 Chrome: $874.95
461B-6055: $949.95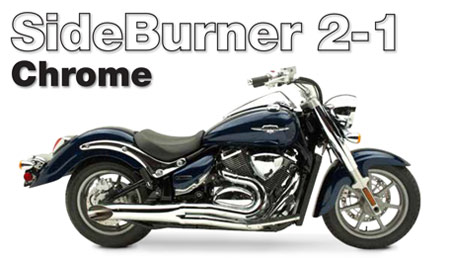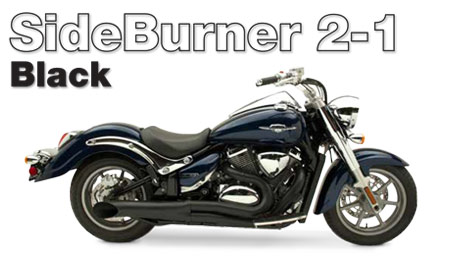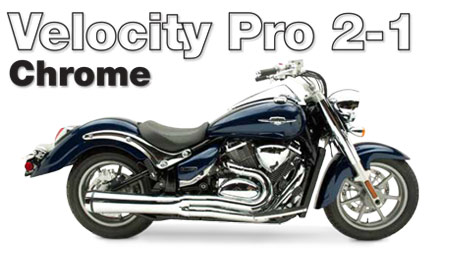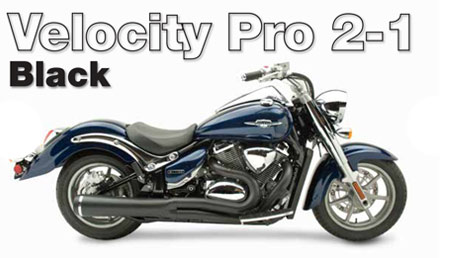 New Exhausts for 2013-2017 Suzuki C90's
Hardkrome has 2 new exhausts for the Suzuki C90's.They are both 2-1's and work great! They have 2 different looking styles, depending on the look that you want to achieve.
First is the SideBurner 2-1 which features a 4" dia. turn out. This is a bad ass looking exhaust that sounds like a top fuel dragster! This pipe makes a statement and will awaken the true potential of your C90.
44-6452: SideBurner (Chrome): $699.95
44B-6452: SideBurner (Black Ceramic): $749.95
Next is the Velocity Pro 2-1.This a hi-performance pipe with a true reverse cone megaphone design. Good looks, hi performance and an awesome sound makes this a great choice!
461-6452: Velocity Pro (Chrome): $799.95
461B-6452: Velocity Pro (Black Ceramic): $849.95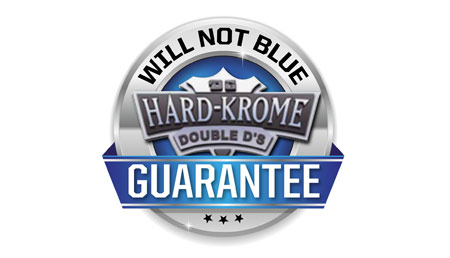 Hard-Krome's Motorcycle Exhaust "Guaranteed Not To Blue"
They said it couldn't be done, but we have three patents for our motorcycle exhaust pipes that say it could. In 1999 we invented the Double D (Doublewall Drag pipe) which was the first non-bluing motorcycle exhaust pipe in over 100 years of motorcycling.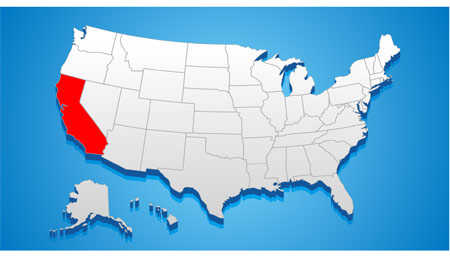 Emissions Notice to Customers in California.
California regulates motorcycle aftermarket parts that have the potential to impact emissions. In most cases, the sale and use of emissions related aftermarket parts on motorcycles is prohibited unless it is either a "replacement part" as defined by California, or is a specifically authorized use of that part as reflected in an Executive Order ("EO Part.") Read More