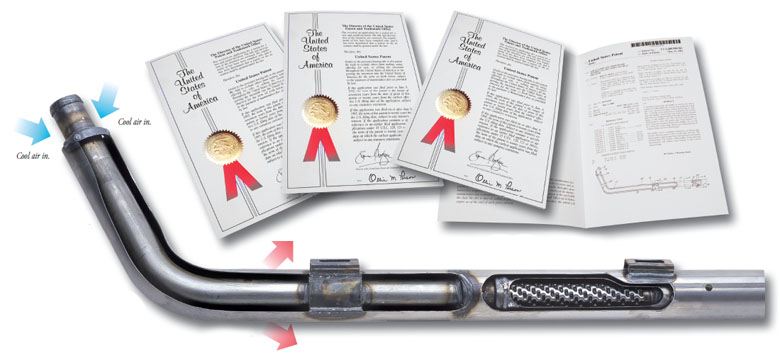 Hard-Krome's Motorcycle Exhaust is "Guaranteed Not To Blue"
They said it couldn't be done, but we have 3 patents that say it could. In 1999 we invented the Double D (Doublewall Drag pipe) which was the first non-bluing pipe in over 100 years of motorcycling. This design was the first true "pipe in a pipe" design which we call True Doublewall Construction. The US Patent and trademark Office granted us several patents on our concept and designs. (US Patent #6,408,980, #6,648,099, #6,715,581 and other patents pending). Our patents insure you have a unique product for your individual style. Give your bike the personal identity everyone is looking for. We have even cutaway the pipe above at baffle so you can see how the Doublewall Core keeps the rear section of your pipe from bluing.
Register your Hard-Krome Products, join our newsletter, upload photos of you bike to our Rider's Gallery.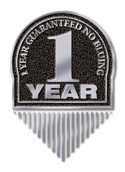 Guaranteed Not to Blue for One Year*
We are so confident that our pipes won't blue that we offer the industry's first and only 1-year guarantee* against bluing.
100% all welded construction means that there are no heatshields to rust, rattleor fall off. Vented backside allows air in to insulate the outer pipe from the inner pipe.